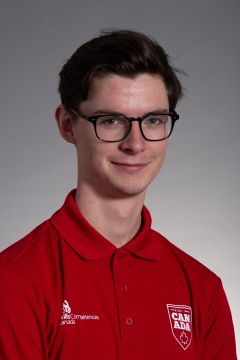 Skill: Mechatronics
School: SAIT
Employer: Cask Brewing Systems Inc.
Hometown: Calgary, AB
Age: 22
Biography
I briefly went to university, but I didn't like the amount of time spent sitting behind a desk, so I decided to go to college instead to obtain an engineering technology diploma. This allowed me to pursue the academic side of engineering while also receiving a lot of hands on experience. Having just received a position as an engineering technologist, I'd like to continue to develop my skills in the mechatronics discipline. My current role offers me the opportunity to travel to perform field tech duties which is very exciting.
I learned about skills competitions through one of my best friends from high school who competed at WorldSkills Abu Dhabi 2017. I witnessed first-hand the amazing opportunities that he was offered because of his participation at this competition. When I learned there was a competition in my trade area, this made me want to follow in his footsteps and train to compete at the international level.
Interesting Fact
I spent six months travelling and working in New Zealand.
Essential Skills
The mechatronics competition is a team event, therefore working together is an integral part of our success. We need to rely on each other to get each part of the task done and to assist our partner if they are having difficulty with an aspect of the competition. In addition, thinking and continuous learning are also important skills. There's always something new to learn and new technology to implement. Everything we do requires thinking in order to accomplish tasks efficiently.