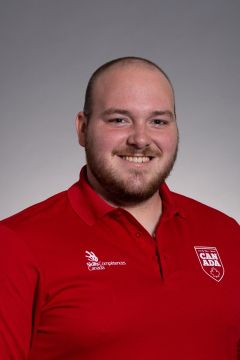 Skill: 3D Digital Game Art
School: College of the North Atlantic (CNA)
Employer: N/A
Hometown: St. John's, NFLD
Age: 21
Biography
I've always loved playing video games but I never realized that I could turn this passion into a career. As I learned more about different jobs in technology, I began to see how the skills and knowledge needed for many technology careers were skills I already possessed. That's when I realized that 3D Art was a viable career path for me. Naturally I was interested, and I enrolled in the Video Game Art and Design Program at CNA. My dream is to create games that will provoke a range of emotions and spark new ways of thinking. Games that will be remembered.
I got involved in the provincial skills competition through my teacher, Janice Hertel. She is now my trainer for the WorldSkills Team Canada 2019 Prospects training.
Interesting Fact
I used to play rugby with the provincial Newfoundland team, The Rock, and we traveled to British Columbia for a national competition.
Essential Skills
Reading text is an important skill for an artist to have, as you need to be able to understand what you are making before you start visualizing the model in your mind. This helps to keep the project's art style consistent.