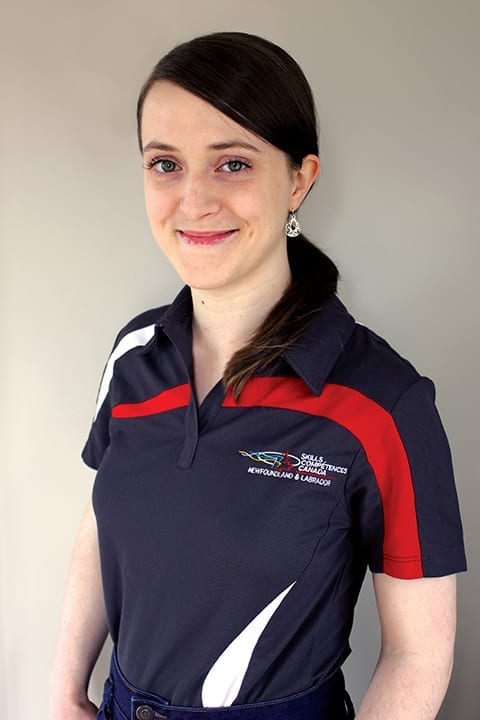 Name: Emma Power
Trade: Graphic Design (SCNC 2014)
School / Employer: Mechanical Engineering Co-Op Student at Memorial University (Class of 2019)
Hometown: Conception Bay South , Newfoundland and Labrador
"Being good at something is not the only thing that matters. Whether it is graphic design, baking or engineering, make sure that you like what you do."
As an engineer, hopes to contribute to society in a meaningful way by finding sustainable solutions to the problems that affect everyone.
Is a Graphic Design Provincial (NL) Technical Committee member (2016-present).
Ran her own cake decorating business between the ages of 13 and 18, and is an active volunteer in her community.