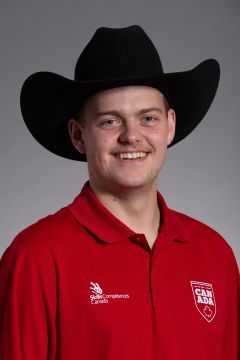 Skill: Refrigeration
School: SAIT 
Employer: McMullen's Refrigeration and Heating
Hometown: Red Deer
Age: 20
Biography
I started out working as a shop hand which led me to get involved in the refrigeration trade. I ended up really enjoying it and that's how I decided to do this for a living. My career goal is to have my own refrigeration company that would be well known worldwide. I learned about the skills competitions in high school but I did not get to compete until I was enrolled at SAIT, when I jumped at the opportunity.
Interesting Fact
I started in this trade when I was sixteen. Because I am still so young, a lot of people don't believe me when I say I've been doing this job for years. My parents encouraged me to get involved in the skilled trades and to stick with it. If it wasn't for them I wouldn't be where I am today.
Essential Skills
Continuous learning is crucial in this trade because it has many different variables that affect everything and it is constantly changing. There is always something new to be learned and this helps me to become more effective at my job.