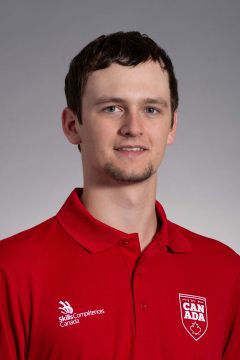 Skill: Mechanical Engineering CAD
School: St. Clair College
Employer: Omega Tool Corp.
Hometown: Leamington, ON
Age: 21
Biography
I'm a huge gear head. I have been an automobile enthusiast since I was a child and I have developed good mechanical abilities over the years, so working in the car design field was an easy choice for me. It's more than a career choice, it's my passion. My career goal is to be an automotive engineer in research and development.
I got involved in skills competitions through one of my professors who invited me to participate in a competition and represent my program at the college. I am excited to have the opportunity to represent Canada at WorldSkills Kazan 2019.
Interesting Fact
My parents are my biggest inspiration as they have sacrificed a lot for me throughout my life.
Essential Skills
The Essential Skill thinkinghas definitely been instrumental in my training and during the competition. There's a million different ways to produce the same CAD file, some are better and more efficient than others, therefore it is important to figure out the best way of doing something before doing it.