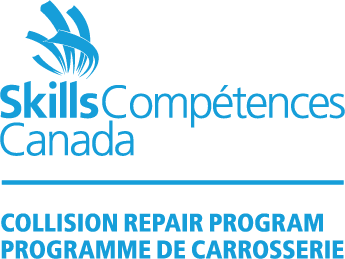 About  Contact Us Events Sponsorship Career
The Skills Canada Collision Repair Program has been working alongside Skills/Compétences Canada to promote careers in collision repair by producing compelling online content and the ongoing 2020 Skills Canada Automotive Technology Summit.  This content has been shared on various social media channels and is being distributed to secondary and post-secondary schools across Canada to raise the awareness of career opportunities for young people in the automotive industry.
Skills Canada Automotive Technology Summit Online Edition
Stay tuned for ongoing episodes of the summit, featuring original equipment manufacturers and industry experts who are sharing the latest information on automotive trends and technologies, the impact on the repair industry, and career opportunities.
2020 Skills Canada Automotive Technology Summit Online Edition – Video #1
David Adams, President of the Global Automakers of Canada, discusses trends in the automotive industry and opportunities for young people.
https://www.youtube.com/watch?v=y2yavo5hz8A
2020 Skills Canada Automotive Technology Summit Online Edition – Video #2
Leanne Jefferies speaks with Scott Wideman, Manager, Collision Program at Volkswagen Group Canada to discuss emerging technology in electric cars and the career prospects in the industry.
https://www.youtube.com/watch?v=d22ckqAs6V0
Skills Canada Automotive Technology Summit Online Edition – Video #3 
Scott Wideman from VW Group Canada joins Leanne Jefferies to share insight into the future of training for the collision repair industry.
https://youtu.be/r3fbHY574ng
Skills Competences Canada Trade and Tech Chats testimonial: Bill Speed, Autobody Repair
In this Trade and Tech Chat testimonial, National Technical Committee member Bill Speed wants you to consider a career in autobody repair! Posted on social media August 26
https://www.youtube.com/watch?v=qFD86_tDG1Y
Car Painting promo video
https://www.youtube.com/watch?v=4XG7UL8OzYY
Skills Canada Alumni Series #7 
Kassandra Bilodeau. SCC CEO Shaun Thorson discusses the car painting trade with SCNC and WorldSkills Team Canada 2015 Alumni Kassandra Bilodeau
https://www.youtube.com/watch?v=Jf7wI5m7_s0
Skills Competences Canada Trade & Tech Chats: Car Painting
Discussion about women in this trade, how it's promoted through SCNC and SCCRP, encouraging youth, educational paths and job opportunities. Posted on SCC social media channels August 24
Featuring:
Leanne Jefferies, VP, Canadian Operations Assured Performance Network; Director Skills Canada Collision Repair Program; Kassandra Bilodeau, WorldSkills Team Canada 2015 competitor in Car Painting at WorldSkills São Paulo 2015 and National Alumni Committee representative for Quebec;
Cecile Bukmeier, Autobody Repair Instructor at NAIT, SCNC Vancouver 2013 gold medalist in Car Painting and WorldSkills Expert for Canada in Car Painting
https://www.youtube.com/watch?v=3IvtJ9gjk_8
SCC Trade and Tech Chats: Automobile Technology
Discussion about current technology and training techniques, labour shortage, encouraging youth, educational paths, and job opportunities. Posted on social media Sept. 3
Featuring: Ricky Martineau, Former NTC, Director of Education, ConsuLab
Nathan Banke, ConsuLab, WorldSkills Shizuoka 2007 competitor, Alumni; Product Owner
Shannon Lebel, Academy Technology and Support Lead, Group After Sales, Volkswagen Group of Canada
https://www.youtube.com/watch?v=NUaf2CIPL5M&t=1s
Skills Canada Collision Repair Program VIDEO HIGHLIGHTS 2019
Highlights from across Canada of the Skills Canada Collision Repair Program – 2019 Competitions and Automotive Technology Summit
https://www.youtube.com/watch?v=Qd0NQwmhDPA
Provincial Skills Competitions