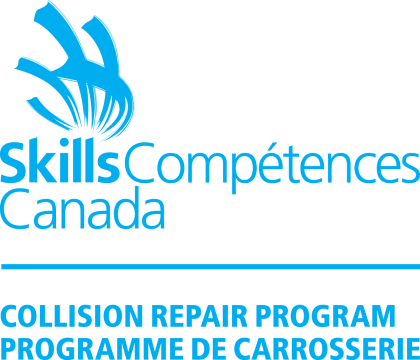 About  Contact Us Events Sponsorship Career
Skills Canada Automotive Technology Summit
Edmonton Expo Centre – 7515 – 118 Avenue, Edmonton, Alberta
Rooms 301/302
June 5th 2018    8:30am – 11:30am
"A unique opportunity to gain direct insight into automotive industry trends and changing consumer attitudes"
The Skills Canada Automotive Technology Summit brings together leading vehicle manufacturers to share information on current and future-model vehicle construction and the impact on repair methodology, tooling and training. the Skills Canada National Competition provides an ideal setting for the collision repair industry, car dealers, educators, students and interested parties to meet with vehicle manufacturers and learn how the collision repair industry is rapidly changing in response to evolving vehicle design, construction methods and advanced materials, and technology integration. It has never been more important for repairers to upgrade their facilities, invest in equipment and training, and ensure that every vehicle repaired meets vehicle manufacturer specifications.  The vehicle manufacturer presentations will be followed by light refreshments, and a tour of the Skills Canada National Competition.
AGENDA
8:30am – 8:35am                     Welcome – Leanne Jefferies, Director, Skills Canada Collision Repair Program
8:35am – 8:45am                     Opening Remarks – David Adams, President, Global Automakers of Canada
David will share his perspective on the rapid changes taking place in the automotive industry.  Vehicle construction and technologies such as advanced safety features, autonomous vehicles and connectivity have major impacts on automakers and on the skills, training and tools required for the safe repair of vehicles.
8:50am – 9:20am                     Gary Lin, Specialist, Certified Collision Repair Program, BMW Group Canada
Advanced  Material  Technology:    Gary will discuss new materials and technology in BMW vehicles, and emphasize  the  importance  of  following  Certified  OE  Collision  Repair  procedures  and  using  original  parts.    Gary will demonstrate the  important  link  between  this  and  stakeholder  accountability  for  the  safety  and  structural  integrity  of  the  vehicles  repaired.
9:20am – 9:50am                    Paul Stella, Manager, Collision Repair & Refinish, Toyota
Paul will share information about Toyota new vehicle features, Toyota  Safety  Sense,  and  the  need  to  perform  required  scans  and  calibrations  to  ensure  repairs  meet  Toyota  Specifications.
9:50am -10:00am                     Break
10:00am – 10:40am                Ted Lancaster, Vice President & Chief Operating Officer (COO), Kia Canada Inc.
Ted will share his perspective on the evolution of the Kia brand, technology and manufacturing, certified pre-owned programs, and their certified collision repair program.  He will also discuss how consumers have changed, which is reflected in the recent J. D. Power publication that shows what consumers consider as their new "pain points" – much less about popping the hood and more about connectivity and other tech issues.  Ted will close with a look at the future of autonomous cars and how these technologies will impact the industry.
10:45am – 11:15am                Scott Wideman, Collision Program Manager, VW/Audi
Safe  Repairs:    Scott will discuss the  impact  of  vehicle  technology  advancements  on  the  repair  industry,  now  and  in  the  near  future  and  why  it  is  critical  to  repair  VW and Audi  vehicles  to  OEM  specifications.
11:15am – 11:45am                David Adams, Gary Lin, Paul Stella, Scott Wideman, Ted Lancaster
The  panel will reflect on the significant  impact  of  changing  vehicle  technology  on  all  industry  stakeholders.   Our experts  will  share  examples  of  why  there  is  an  urgent  need  for  industry  stakeholders  to  embrace  OEM  Certification  and  to  drive  industry  change;  to  improve  the  technical  capabilities  of  collision  repairers;  to respond to consumer needs and wants, and the  shared  responsibility  to  consumers  to  provide  safe,  proper  repairs  that  meet  OEM  specifications.
Skills Canada National Competition
June 4 – 5, 2018
Edmonton EXPO Centre
Edmonton, Alberta