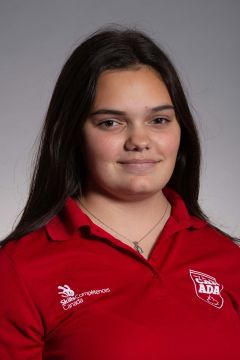 Skill: Mobile Robotics
School: Madonna Catholic Secondary School
Employer: N/A
Hometown: Toronto, ON
Age: 15
Biography
Although I have yet to choose a career path, given the events of this year I am strongly considering robotics as a career. I know that I want to do something that will keep me busy, that is extremely hands-on, and I especially want to be able to learn and grow as I work. I believe that these qualities make a skilled trade the perfect choice for me.
I was first involved with skills competitions through my school's robotics team. Every year we participate in a divisional competition, and since we were fortunate enough to win, we were given the opportunity to participate in the Skills Ontario Provincial Competition. From there, we were given a chance to compete at the Skills Canada National Competition, and we naturally jumped at the chance.
Interesting Fact
My parents decided to move to Italy when I was five. This gave me many new opportunities as well as the ability to become fluent in Italian. I think that learning a new language and living in a new place made me really passionate about travelling and learning about new cultures.
Essential Skills
The most important Essential Skill in mobile robotics, to me, has to be working with others. From the start of the year, members of our robotics team work hard to prepare for the competition. Without the ability to delegate and to trust each other, we would never have gotten everything done in time. Not to mention that our competition involved having two robots driven by two different people, myself and my partner Jodi.