Essential Skills Essential Skills Youth Forum Essential Skills Forum
The Government of Canada and other national and international agencies have identified and validated nine key Essential Skills for the workplace.
The Essential Skills are a major component of all SCC events, including:
Skills Canada National Competition
One of the main highlights of the two-day competition is Essential Skills. Students and guests engage in hands-on challenges, presentations, and interactive activities intended to increase their awareness of how to recognize the Essential Skills in any given trade or technology career. Discover your Essential Skills!
Essential Skills Forum: Entrepreneurship, Essential Skills and the Skilled Trades
Sponsored by the RBC Future Launch Program
Monday, June 4, 2018, 8:00 a.m.  – 12:30 p.m., Room 301, Edmonton EXPO Centre
To register for this free event, contact Marisa Sosa, Essential Skills Program Manager, at marisas@skillscanada.com
The Essential Skills Forum serves as an opportunity to bring education and industry together to discuss the skills gap as it relates to the importance of educating youth on the nine Essential Skills and how they relate to the skilled trade and technology occupations. This free half-day conference allows attendees to participate in interactive sessions that encourage open dialogue amongst many stakeholder groups.
Virtually all spectators say Essential Skills are important for those in skilled trade and technology occupations. Nearly 9 in 10 (86%) respondents say these skills are "very important".
This live, national webcast will be hosted on-site during the Skills Canada National Competition. A series of guests will discuss the importance of Essential Skills in their respective industries. Celebrity guests will speak about their experiences with the Essential Skills and our very own Team Canada Alumni 2017 will discuss how they used Essential Skills during competition.
Watch the 2017 webcast with Alumni, Essential Skills and Recruitment, or How Essential Skills Meets the Challenges of an Evolving Workplace. You can also watch on our YouTube channel.
Bridging the Gap between the Classroom and the Workplace with Essential Skills
This year's exciting lineup includes fun, interactive demonstrations from such SCC partners as UA Canada, Women Building Futures, Pro-Beauty, and HGTV celebrities Sherry Holmes, Kate Campbell and Paul LaFrance.
In 2017 the Essential Skills Stage featured 30-minute interactive demonstrations where organizations, associations and colleges show what it takes to work in their sectors while highlighting the Essential Skills theme: Working with Others bridging the gap between the classroom and the Workplace with Essential Skills. See all the videos on our YouTube Channel.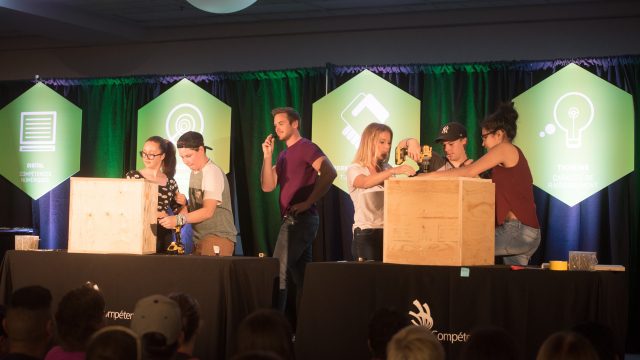 Essential Skills Passport: Try-A-Trade® and Technology Activities
These activities enable visitors to put their skills to the test and get a feel for the trades. Visitors complete a variety of trade and technology related projects, including bricklaying, electrical wiring, graphic design, cooking, and many more. In several instances, visitors can bring home a product that they created with their own hands. Students are encouraged to complete their Essential Skills passport, where they identify the Essential Skills used at various Try-a-Trade® and Technology activities. Submitted passports are eligible to win a prize.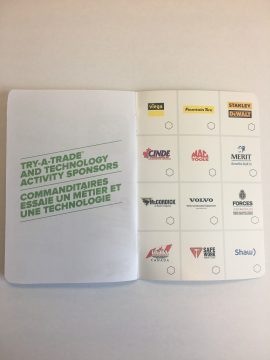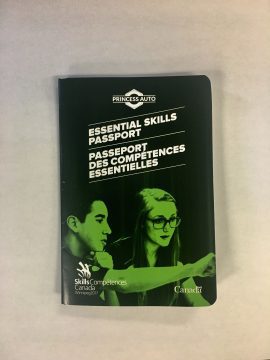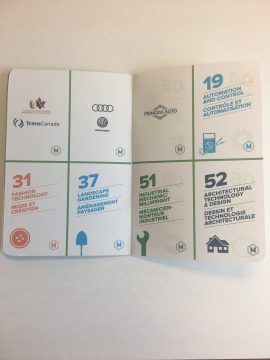 For more information on the Essential Skills and/or ES resources feel free to contact Marisa Sosa, Essential Skills Program Manager, at marisas@skillscanada.com