Essential Skills Essential Skills Youth Assembly Essential Skills Forum Essential Skills Day
The Government of Canada and other national and international agencies have identified and validated nine key Essential Skills for the workplace.
The Essential Skills are a major component of all SCC events, including:
Skills Canada National Competition
SCNC 2020 Essential Skills Flyer
One of the main highlights of the two-day competition is Essential Skills. Students and guests engaged in hands-on challenges, presentations, and interactive activities intended to increase their awareness of how to recognize the Essential Skills in any given trade or technology career. Discover your Essential Skills!
Virtually all spectators say Essential Skills are important for those in skilled trade and technology occupations. Nearly 9 in 10 (86%) respondents say these skills are "very important".
SCNC 2019 Highlights
Essential Skills Forum Sponsored by NSAA
Wednesday, May 29, 2019
8:30am – 12:30pm
Halifax Exhibition Centre
The Essential Skills Forum served as an opportunity to bring education and industry together to discuss the skills gap as it relates to the importance of educating youth on the nine Essential Skills and how they relate to the skilled trade and technology occupations. This free half-day conference enabled attendees to participate in interactive sessions that encourage open dialogue amongst many stakeholder groups.
At this session, in addition to looking at ways to encourage young Canadians to consider skilled trade and/or technology careers, we will be looking at Apprenticeship programs in Nova Scotia, Essential Skills, and their importance in Apprenticeship success.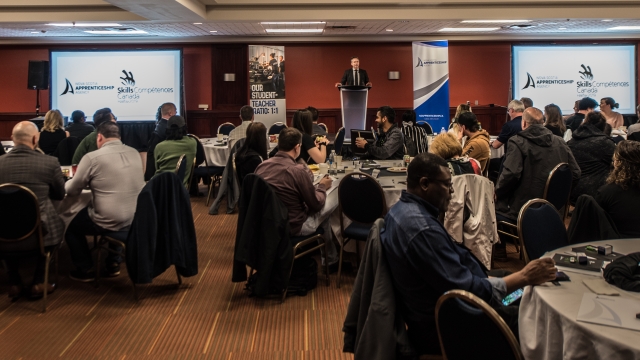 For more information about this free event, contact Marisa Sosa, Essential Skills Program Manager, at marisas@skillscanada.com

Essential Skills Talks (2019 Schedule) Sponsored by Futureworx
This live, national webcast was hosted on-site during the Skills Canada National Competition. A series of guests discussed the importance of Essential Skills in their respective industries. Celebrity guests spoke about their experiences with the Essential Skills and our very own Team Canada Alumni 2017 discussed how they used Essential Skills during competition.
Watch the 2019 webcast with Alumni, Essential Skills and Recruitment, or How Essential Skills Meets the Challenges of an Evolving Workplace. You can also watch on our YouTube channel.
*NEW*
2019 Essential Skills Talks
Essential Skills Stage (2019 Schedule)
This year's exciting lineup included fun, interactive demonstrations from such SCC partners as UA Canada, Nova Scotia Community College, RV Careers, J.D. Irving, Nova Scotia Department of Early Education and Childhood Development, and HGTV celebrities Sebastian Clovis and Kate Campbell, and MasterChef Canada contestant Andy Hay.
In 2019 the Essential Skills Stage featured 30-minute interactive demonstrations where organizations, associations and colleges show what it takes to work in their sectors while highlighting the Essential Skills theme: Continuous Learning, bridging the gap between the classroom and the Workplace with Essential Skills. See all the videos on our YouTube Channel.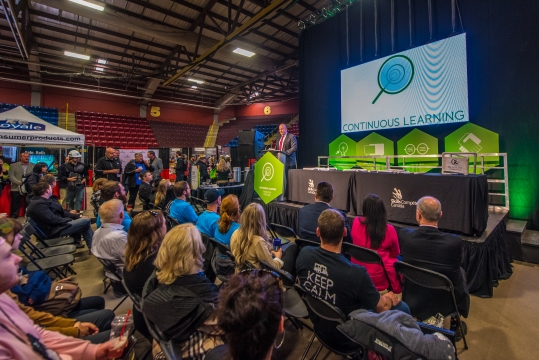 Essential Skills Passport: Try-A-Trade® and Technology Activities
These activities enable visitors to put their skills to the test and get a feel for the trades. Visitors complete a variety of trade and technology related projects, including bricklaying, electrical wiring, graphic design, cooking, and many more. In several instances, visitors can bring home a product that they created with their own hands. Students are encouraged to complete their Essential Skills passport, where they identify the Essential Skills used at various Try-a-Trade® and Technology activities. Submitted passports are eligible to win a prize.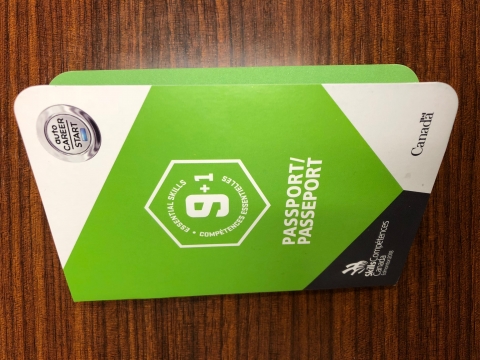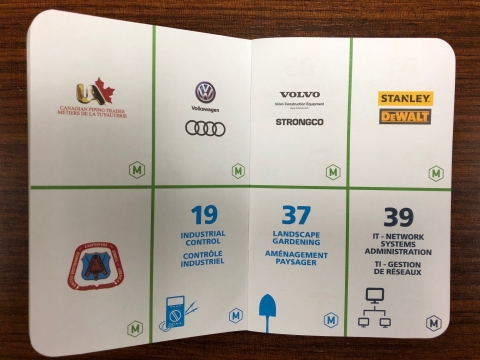 For more information on the Essential Skills and/or ES resources feel free to contact Marisa Sosa, Essential Skills Program Manager, at marisas@skillscanada.com