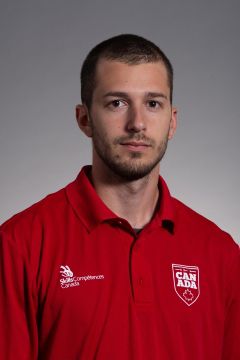 Skill:  Automobile Technology
School: CFP Competences 2000
Employer: Grenier BMW
Hometown: Laval, QC
Age: 20
Biography
I chose my training according to my interests. I have always loved cars and mechanics so it was a simple choice for me. Moreover, it was important that it be a job that fascinates me. My career goals are to reach the highest levels related to my job, and to continue my training to become a better technician.
I was introduced to skills competitions when I was in school, and immediately I wanted to participate. I am very happy with my decision and excited to have the chance to participate at WorldSkills Kazan 2019, with the best in the world!
Interesting Fact
I am very calm and I don't feel any stress, even during a competition.
Essential Skills
I would say that thinkingis an Essential Skill in my field. This skill allows me to understand the situation faster, and make important connections between different principles or procedures.