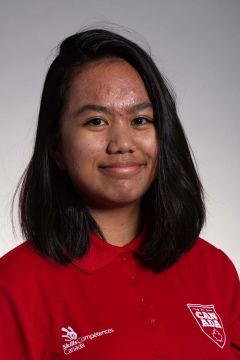 Skill: Mobile Robotics
School: Madonna Catholic Secondary
Employer: N/A
Hometown: Toronto, ON
Age: 16
Biography
I feel mobile robotics is a good career choice for my future because I enjoy many aspects of it, from building something, to working with others as a collective unit. I enjoy hands-on work. I plan on going to college to study engineering, but I'm thinking about other options such as collaborative university and college programs.
I got involved in skills competitions through my school's robotics club. After we advanced to provincials and the Skills Canada National Competition, my team and I became involved in training for the WorldSkills Competition.
Interesting Fact
My mom is my biggest inspiration. She works hard, even when she is tired or facing a difficult time she stays humble and kind. Most importantly she raised me to become who I am today and continues to do so, and I'm grateful for that.
Essential Skills
Working with others has been an Essential Skill instrumental to my training process and during the competition. Prior to participating in the competition, I had to learn various skills from other members of our school's robotics team. Examples include coding, building certain parts for our robot, wiring etc. I also learned to work with my partner whom I didn't know very well. I had to work well with others, so we could succeed as a whole.
Partenaires du compétiteur