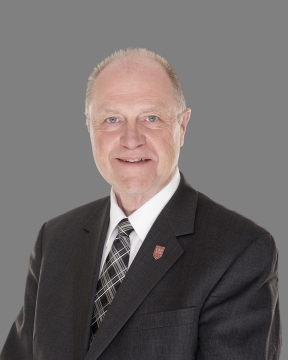 John Oates
President, Skills/Compétences Canada
St. John's, NL
John has had a long history with the Skills Movement in Canada. He has been the President of Skills Canada – Newfoundland and Labrador since 2004, the same year he joined the national Board of Directors. During his time on the Board of Directors of SCC, he has served in the positions of Director, Secretary, and Vice-President.
John has long been a strong proponent of promoting careers in the skilled trades and technologies. He recently retired from College of the North Atlantic, where for almost 40 years he was a very vocal advocate for increasing trade and technology training opportunities in his home province, as well as across the country. In addition to his work with Skills/Compétences Canada, John has extensive experience with Board governance and strategic planning. He currently sits on the Boards of Directors of the Public Service Credit Union, League Data, Together By Design and the Anna Templeton Centre for Craft, Art and Design.
John has been in the role of President on the Board of Directors of Skills/Compétences Canada since 2014, leading this organization into the future. He has dedicated the next two years to continuing his advocacy role in highlighting the important roles played by skilled tradespersons and technologists in making Canada a truly great country.