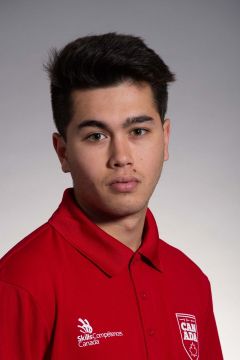 Skill: Landscape Gardening
School: Olds College
Employer: Natural Landscape
Hometown: Calgary, Alberta
Age: 20
Biography
My father has been a big influence in my decision to pursue a career in the field of horticulture. I would love to one day start my own landscape gardening company.
I learned about the Skills Competitions through a teacher who encouraged me to get involved. It seemed very appealing to me, so I decided to go for it! After successfully competing at the 2018 Skills Canada National Competition, in Edmonton, I qualified to try out for WorldSkills Team Canada 2019 with my teammate Olivia McIntosh. I'm working hard on my training to hopefully have the chance to compete at WorldSkills Kazan 2019. I think participating in this international competition would be an amazing experience.
Interesting Fact
I have a twin brother.
Essential Skills
I feel that working with othersis a crucial Essential Skill to have for the competition. As I am part of a team of two for landscape gardening, it is important that we work well together and communicate to be successful. Thinking and problem solving are also important because we've had to find solutions on the spot often during the competitions.