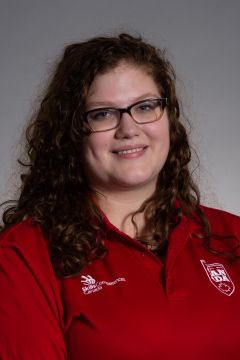 Skill: Mechatronics
School: Southern Alberta Institute of Technology (SAIT)
Employer: Moose Mountain Adventures
Hometown: Bragg Creek, AB
Age: 19
Biography
I've always wanted a career in which I could be hands on while applying practical knowledge. SAIT's mechanical engineering technologies program offered a perfect combination of engineering and art. I've always felt a need to know how things were put together and how they worked, so this trade was the best fit. My career goals are simple. I want a career where I never have to work a day in my life, so that I wake up excited to see what the day holds for me.
I got involved with skills competitions when one of my instructors gave a presentation in class that peaked my interest. I decided that it was worth checking out and the rest is history.
Interesting Fact
I am an avid horsewoman. Horses have been a part of my life since I was born. They have taught me so much about patience, the importance of keeping a level head, and to never underestimate the power of a soft hand.
Essential Skills
I believe that continuous learning is an instrumental skill for my training and for the skills competitions. There's always something new to learn about or a new technique to try and improve my performance. Working as a team also means that I am constantly learning how to work with my teammate and applying his knowledge to improve my skills.