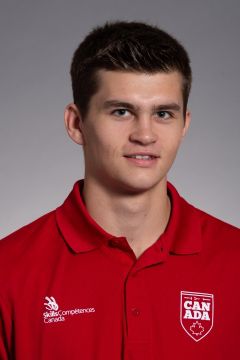 Skill: Heavy Vehicle Maintenance
School:
Employer:
Hometown: Lake Loon, NS
Age:
Biography
I chose a skilled trade as a career because I've always been interested in how things work. Also, my grandfather owned a tractor and I used to go for drives with him when I was young. This is where my interest in vehicles stems from. One day I hope to be working for myself.
I got involved in skills competitions through my school when my teacher recommended me. Having qualified as a WorldSkills Team Canada 2019 Prospect following the 2018 Skills Canada National Competition, I'm looking forward to participating in the next steps of the selection process. I would love to get the chance to compete against the best in the world at the 45th WorldSkills Competition, in 2019. This would be an opportunity of a lifetime.
Interesting Fact
I have a very analytical mind and I'm always curious as to what people are thinking about.
Essential Skills
I feel that thinking – problem solving is a very important Essential Skill for my trade. Learning how to think properly will take you much farther than training in a specific area.