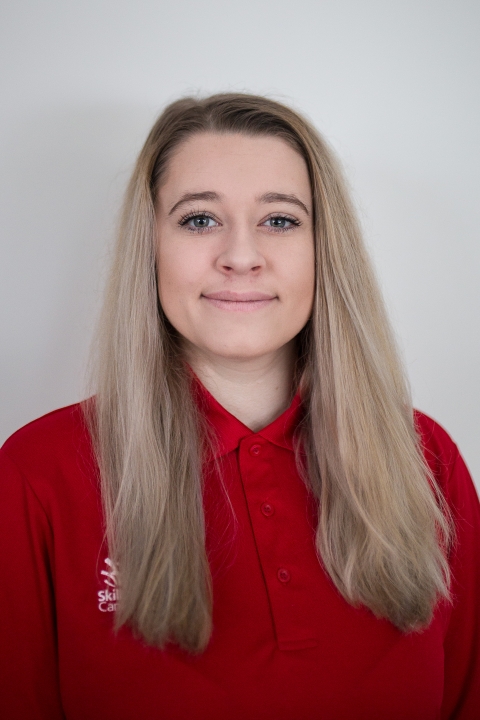 Skill: Aesthetics
School: Northlands Parkway Collegiate 
Employer: Twelve Salon and Spa
Hometown: Altona, Manitoba
Age: 19
Biography
I chose a trade as a career because both my parents and my brother work in the trades and I saw how great it is in terms of flexibility. I also enjoy the fact that it incorporates hands-on work and creativity. My mother is a hairstylist and I've always loved learning about the beauty industry. I aspire to one day have a spa in or near my home and also to travel and learn different and unique spa services to add to my spa menu.
I became involved with Skills Canada competitions while I was in school. My aesthetics teacher observed my skills and asked if I'd be interested in training to compete. I was very excited to have the opportunity to hone my skills and I felt privileged to represent our school and our province.
Interesting Fact
I've been travelling since I was 5 years old and I have visited over 45 countries. I've slept in a tent in Africa on the Serengeti, volunteered in orphanages in Asia and Honduras, and rode a camel in Egypt. This winter I plan to hike up to the Everest Base Camp in Nepal.
Essential Skills
So many of the nine Essential Skills have been instrumental in my training and competitions. Oral communication is so important because it has helped me to learn by asking questions and talking to my mentors and teachers. Working well with others is another crucial Essential Skill to have while learning in a stressful environment like the Skills competitions.