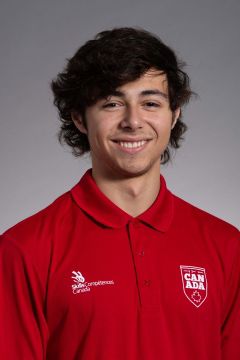 Skill: Industrial Control
School: British Columbia Institute of Technology (BCIT)
Employer: Canem Systems
Hometown: Langley, BC
Age: 21
Biography
I wanted to be an electrician for as long as I can remember. My uncle, whom I look up to, is an electrician. I want to look forward to going to work and to manage my schedule so that I can have a good work-life balance. My first year electrical instructor chose the top two students from our class. We were given an opportunity to work in the BCIT electrical department as well as train for the skills competition. It was an offer I couldn't refuse.
Interesting Fact
At one point I became extremely good at playing the video game Rock Band on the drums. I played a PC version with user submitted songs. I downloaded about 3,000 songs and played three to four hours a night on weeknights.
Essential Skills
Continuous learning is an important Essential Skill in my field of work. With automation there is no one way to go about creating your program. I learn new things about programming all the time, sometimes without even intending to.