SKILLS/COMPÉTENCES CANADA UNVEILS NEW LOGO THAT REFLECTS GLOBAL IMPORTANCE OF SKILLS EDUCATION AND TRAINING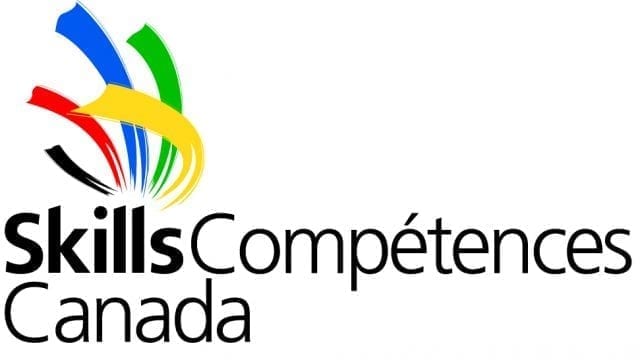 OTTAWA, Ontario – September 16, 2013 – Skills/Compétences Canada (SCC) today unveiled a new logo that incorporates the WorldSkills International visual identity, a brand recognized globally for championing skills education, training and excellence.
"Skills/Compétences Canada is pleased to introduce its new logo which aligns the organization more closely with the WorldSkills International brand," said Shaun Thorson, Chief Executive Officer, Skills/Compétences Canada. "By adopting the WorldSkills visual identity, SCC will help extend global recognition, exposure and appreciation of the importance of skills education and training."
Skills/Compétences Canada is a member organization of WorldSkills International, a not-for-profit membership association recognized around the globe for promoting vocational excellence and skills training. Since 2000, the WorldSkills brand has grown steadily and now has a powerful and consistent image in the international skills-related market place. The various WorldSkills events, such as the biennial skills Competition which next takes place in São Paulo, Brazil in 2015, activities and Member organizations, including Skills/Compétences Canada, have a common identity framework that is helping build global awareness for skills training.
"With 67 member country/regions, WorldSkills is a global organization reaching into every corner of the world and representing 70% of the world's population. Collectively we have a strong voice, showcasing and inspiring skills excellence and promoting awareness of the value of skills, trades and technologies," said David Hoey, Chief Executive Officer, WorldSkills International. "Right around the globe, the skill mismatch and labour shortages are affecting economies. WorldSkills, through partnerships with education, industry and government is striving to bring groups together through the Member organizations to reverse the critical skilled labour shortage. By showcasing excellence and leading edge techniques and technologies, WorldSkills is helping young people see the future of the skilled workforce."
About Skills/Compétences Canada
Skills/Compétences Canada was founded in 1989 as a national, not-for-profit organization that works with employers, educators, labour groups and governments to promote skilled trades and technology careers among Canadian youth. Its unique position among private and public sector partners enables it to work toward securing Canada's future skilled labour needs while helping young people discover rewarding careers. Skills/Compétences Canada offers experiential learning opportunities including skilled trades and technology competitions for hundreds of thousands of young Canadians through regional, provincial/territorial, national and international events, as well as skilled trades awareness programs. Headquartered in Ottawa, Ontario, Skills/Compétences Canada is the Canadian Member organization of WorldSkills International. For more information visit www.skillscanada.com or call 877-754-5226.
Follow Skills/Compétences Canada on Twitter, Facebook, YouTube and Flickr.
Image with caption:
The new logo for Skills/Compétences Canada shows five strong lines of colour, representing the global hand of youth who are reaching out for new skills.
Click on the thumbnail image to download a high-resolution image.
-30-
Media Contact:
Caroline McGrath
CMM Communications Group (for Skills/Compétences Canada)
Tel : 416-972-1642
caroline@cmm-communications.com