BUILDING TOMORROW'S SKILLED WORKFORCE: PROMOTING THE TRADES TO YOUTH IN GRADES SEVEN AND EIGHT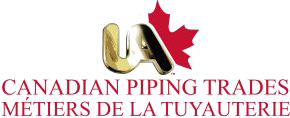 BY UAMEMBERS, 
Promoting the trades to youth in Canada at an earlier age — those in grades seven and eight — may help fill apprenticeship roles with skilled, eager workers, according to a group of building and construction trades leaders at a recent meeting.
At the meeting, hosted by the Canadian Council of Directors of Apprenticeship (CCDA), major industry players talked about ways to welcome the next generation of trades workers to fill the shoes of Canada's retirees. Larry Slaney, UA Director of Canadian Training and Robert Blakely, Canadian Operating Office, Canada's Building Trades Unions were among the familiar faces present.
One way to get youth aged 12 to 14 years old interested in the trades is to give them easy access to information that's interesting and explains the benefits of a career in the trades. Social media can be a good way to reach the age group with compelling information, while others suggested pre-apprenticeship programs as early stepping stones to help youth get a taste of what a trades career may be like.
Giving youth useful information about the trades early on in life can help them make the leap into a pre-apprenticeship or apprenticeship program. The earlier young men and women join the trades, the sooner journeypersons can transfer their knowledge and mentor apprentices before retiring from the trades. This means no gaps between generations and jobs can be filled as they open up.
It's equally as important to promote apprenticeship programs to employers as it is the trades to youth. Employers should know the value of taking on apprentices to train for the long-term, and journeypersons should have the support required to mentor apprentices while doing their job effectively and safely.
As building and construction trades leaders continue to promote the trades to tomorrow's generation, they'll also continue to refine and enhance on-the-job training programs from coast-to-coast.
To learn more about the CCDA and its initiatives, click here. Follow this link to read the meeting notes in full.