Partnership Opportunities
The success of our many events and our effective promotion of careers in skilled trades and technology depends on the support of our private/public sector partners. Skills/Compétences Canada offers partnership opportunities in conjunction with our key programs including :
Skills Canada National Competition (SCNC)
The 24th Skills Canada National Competition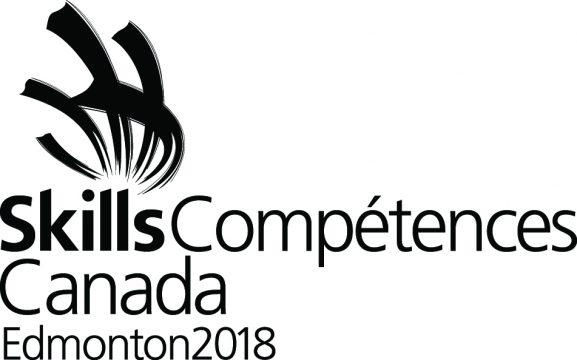 Edmonton Expo Centre
June 3 – 6, 2018
Alberta's capital city sits on the North Saskatchewan River. Its past is recreated at Fort Edmonton Park, a living history museum with an 1846 fort and streets from 1885, 1905 and 1920. Edmonton's contemporary landmarks include the Royal Alberta Museum, with aboriginal-culture and natural-history galleries, and the futuristic-looking Art Gallery of Alberta, known for its First Nations art.
Points of interest include the West Edmonton Mall, Fort Edmonton Park, and the Edmonton Valley Zoo.

Over 10,000 student visitors attended SCNC 2017 in Winnipeg, Manitoba, the most ever registered for the national competition.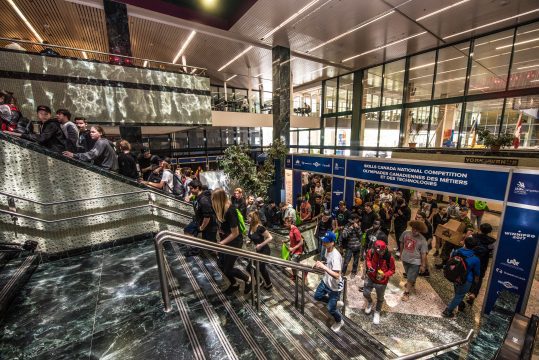 Event Highlights
Over 40 competitions; over 500 competitors
Over 40 Try-A-Trade® and Technology activities
Dedicated "Career Zone" including exhibitors and Try-A-Trade® and Technology activities
VIP partner receptions
Thousands of student visitors
Register now to exhibit at the only national competition for skilled trades and technologies that showcases Canada's leading youth
Included in each 10′ x 10′ space:
One 6′ skirted table
Two chairs
One electrical outlet
Two hospitality passes that includes lunch on competition days and access to opening/closing ceremonies and the hospitality suite

Try-A-Trade® and Technology Activities: visitors put their skills to the test and get a feel for the trades, such as bricklaying, electrical wiring and cooking.
"It was more interesting than what I had imagined and I now am thinking of possible options for the future"
"It is interesting and it gave me choices of things I had never thought were possible and some things I had never seen"
– SCNC student visitors
The following partners hosted a Try-A-Trade® and Technology activity at SCNC 2017:
Mac Tools
Volkswagen Audi
Shaw Communications
Upcoming Competitions
May 27 – 30, 2019 Halifax, NS
May 27 – 30, 2020 Vancouver, BC
---
---
Check out our Partner Blog Page
---
Abu Dhabi National Exhibition Centre
October 14 – 19, 2017 
Abu Dhabi, United Arab Emirates
Over 1,200 competitors, 2,000 experts, 3,000 volunteers and thousands of visitors participated in this exciting event. At WorldSkills Abu Dhabi 2017, the world's most skilled youth from up to 75 countries and regions competed in 50 disciplines for the prestigious title of World Champion.
Thanks to the increased involvement of our partners, WorldSkills Team Canada had the opportunity to participate in this international event that brings together the world's most talented competitors in skilled trades and technologies.
The Competition was a very successful event for WorldSkills Team Canada 2017, who came home with a Bronze Medal for our Mechatronics team, and 13 Medallions of Excellence. Full results can be found here.
The 2019 WorldSkills Competition will be held in Kazan, Russia.
Sponsorship opportunity information to follow.
---
For more information about partnership opportunities please contact :
Gail Vent, Director, Business Development
1 877 754-5226 ext. 507
gailv@skillscanada.com