Partnership Opportunities
The success of our many events and our effective promotion of careers in skilled trades and technology depends on the support of our private/public sector partners. Skills/Compétences Canada offers partnership opportunities in conjunction with our key programs including: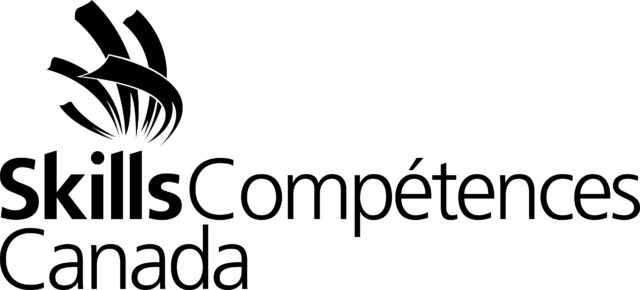 27th Skills Canada National Competition (SCNC)
ExpoCité
Québec, QC
June 3 - 4, 2021
Skills/Compétences Canada (SCC) welcomes over 560 competitors in 45 Skill Areas representing six sectors. In addition, SCC invites students, teachers, career seekers and other stakeholders to join us at the competition to take part in fun, interactive activities hosted by volunteers and partners to highlight career options in the trade and technology fields.
We look forward to working with our partners to design a sponsorship package that fits the needs of your organization.
Opportunities include:
Try-A-Trade® and Technology activities
Skills for Success Forum
Skills for Success School Engagement
Volunteer Appreciation
Hospitality Suite sponsorship
Sponsorships that include various ways to be involved at SCNC and other SCC initiatives held throughout the year.
HIGHLIGHTS
Free event: open to the public on competition days (June 3 - 4)
Over 40 competitions, representing six sectors
Over 560 competitors
Try-A-Trade® and Technology activities for visiting youth
Registered student and teacher visitors
Professionally produced Opening and Closing Ceremonies
Skills for Success Stage – interactive demonstrations by various stakeholder groups and industry celebrities designed to highlight the newly identified skills necessary to succeed in skilled trade and technology careers
Live stream of competition areas (new for 2021)
Skills for Success Forum
"Career Zone" featuring exhibitors and sponsored Try-A-Trade® and Technology activities
Networking events, including Opening and Closing Ceremony receptions; VIP tours
Note: Schedule and Event details subject to change
2019 Sponsor Survey Results
·       96% of sponsors felt they had a sufficient number of visitors during SCNC
·       89% of sponsors said they would likely participate again
·       89% of sponsors said they were able to connect with youth in a beneficial way
WorldSkills has officially announced that WorldSkills Shanghai 2021 has been moved to 2022 and WorldSkills Lyon 2023 to 2024. No dates have been announced but we expect WorldSkills Shanghai 2022 to be held between October and November 2022.
More information to follow.
46th WORLDSKILLS COMPETITION:
MASTER SKILLS CHANGE THE WORLD
SHANGHAI, CHINA  - SEPTEMBER 22 - 27, 2021
The WorldSkills Competition inspires youth to discover the many careers that are available in the skilled trade and technology sectors. With an increasing demand for skilled workers, the trade and technology sectors represent a lucrative and exciting career path for youth around the world.
Throughout the Competition, stakeholders from industry, government, and education are provided with the opportunity to exchange information and best practices regarding industry and professional education at networking events and thought-provoking conferences. Thanks to the increased involvement of our partners, WorldSkills Team Canada will have the opportunity to participate in this international event that brings together the world's most talented competitors in skilled trades and technologies.
More than 1,300 competitors from up to 82 Member countries and regions will compete in over 50 Skill Areas representing six sectors:
— Manufacturing and Engineering Technology
— Information and Communication Technology
— Construction and Building Technology
— Transportation and Logistics
— Creative Arts and Fashion
— Social and Personal Services
Note: Schedule and Event details subject to change 
FOR MORE INFORMATION, VISIT: WORLDSKILLS2021.COM
For more information about partnership opportunities please contact :
Gail Vent
Director, Business Development and Marketing
1 877 754-5226 ext. 507
gailv@skillscanada.com