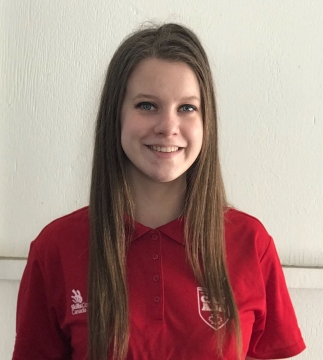 Name: Sydney Hamelin
Skill: Cooking
School: Saskatchewan Polytechnic
Employer: Taste Restaurant Group, Picaro/Cohens
Hometown: Martensville, SK
Age: 21
Biography
Becoming involved in the trades came pretty naturally to me because I have envisioned myself working at a hands-on job. I have always enjoyed cooking, even as a young child. I love the idea of starting with a few simple ingredients and creating something entirely new with them. I am always looking to continue learning and discovering, and being a cook allows me to do that. My main career goals are to obtain more experience working in kitchens and travel with my career.
I first became involved with skills competition in 2014 when my home economics teacher told me about it. I have competed in both the baking and cooking Skill Areas. I have been a competitor at the 2014 Skills Canada National Competition (SCNC), in Toronto, SCNC Moncton 2016 and SCNC Edmonton 2018.
Interesting Fact
My biggest inspiration are my parents who have always supported me, and Guy Fieri from the Food Network, who's shows I grew up watching. I loved seeing the inner workings of different kitchens and all the interesting styles of food.
Essential Skills
I think reading text is so important in my field, because I am constantly looking at recipes and thinking about how I could put my own twist on them. Working with others is also important because without an efficient team nothing gets done.