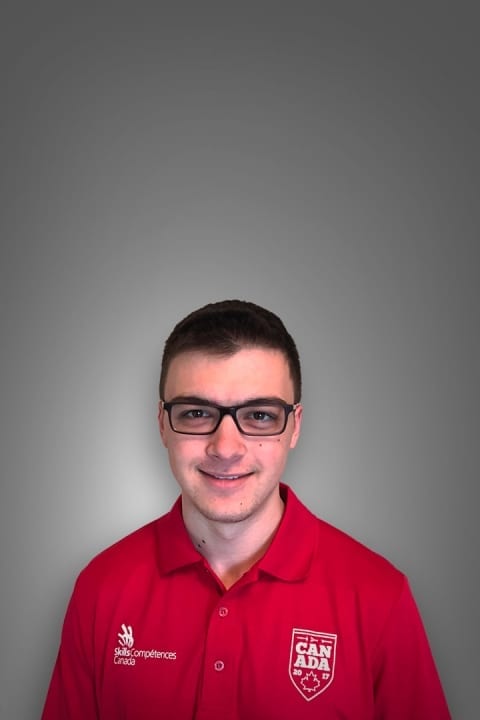 Trade: Refrigeration and Air Conditioning
School: Northern Alberta Institute of Technology (NAIT)
Employer: Display Fixtures Refrigeration
Hometown: Spruce Grove, AB
Age: 21
"I chose to pursue a career in refrigeration and air conditioning because I find it to be a very interesting trade. There are many components to a refrigeration system and learning how all of these work together to refrigerate a food product is fascinating to me. My ultimate career goal is to have my own business one day."
I became involved in Skills Competitions through one of my instructors in post secondary school who asked me to compete in a provincial competition.
Interesting fact about Ryan: My parents are my biggest source of inspiration as they are constantly pushing me to be the best I can be.
Numeracy is a very important Essential Skill in refrigeration and air conditioning. In this field, you are constantly using critical measurements, reading gauges, converting pressures to temperatures or converting pressures to different units. Therefore, an understanding of numbers is crucial to success in both training and during the competition.
Competition History
Training History
Media