École des métiers de l'équipement motorisé de Montréal
Car Painting
Anjou, QC
Biography
I chose a skilled trade because I want to make something concrete, to work with my hands and to see the results. My career objective is to become an accomplished car painter, and to someday create personalized painting for cars.
When I won the Compétences Québec provincial competition I qualified for the 2018 Skills Canada National Competition, in Edmonton. After that, I was invited to take part in the next stage of the WorldSkills Team Canada Selection Process with the hope of competing at WorldSkills Kazan 2019.
Interesting Fact
My greatest inspiration is my trainer/teacher who was able to show me how the specialized skill of car painting is not just a trade but also an art.
Essential Skills
Oral communication, in my opinion, has been the most Essential Skill during my training because it is important to ask the right questions to really understand a project and to make quick progress. In the same way, being able to talk to and ask questions of the judges is essential if you want to advance in the competition.
Photo Gallery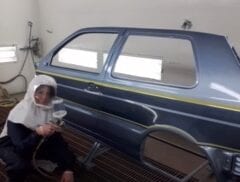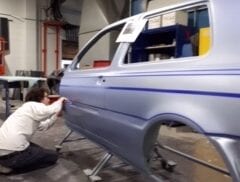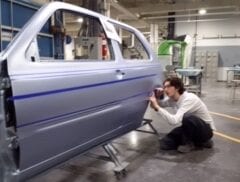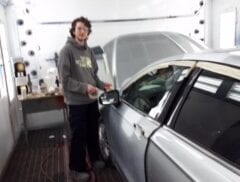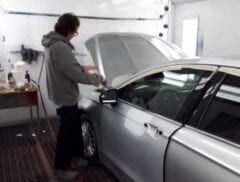 Media Coverage
February 19, 2019
Adrien Roy, l'espoir québécois pour les Mondiaux des métiers
Automotive painting technician apprentice Adrien Roy will compete in a knockout competition to reach the 2019 WorldSkills Competition, which takes place in Kazan, Russia.
View original article