Key Criteria for the Award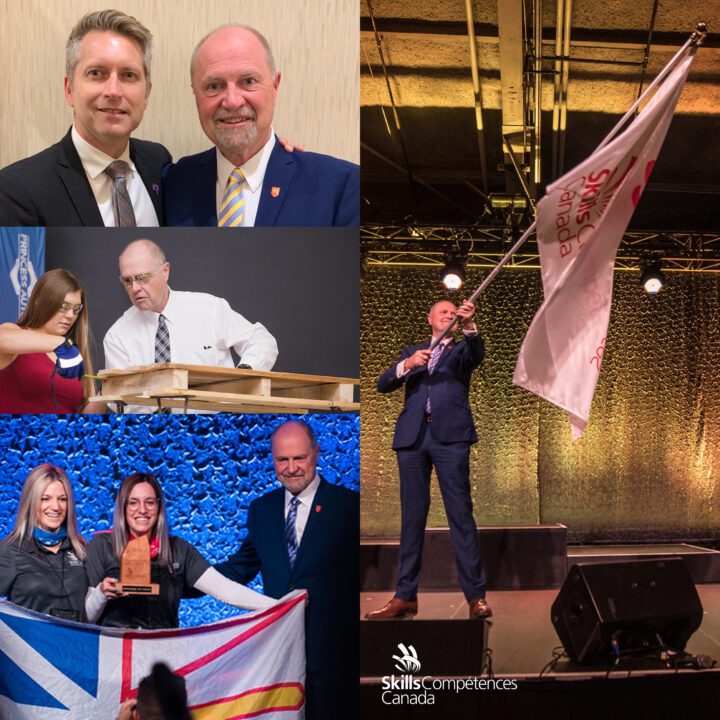 Skills/Compétences Canada's (SCC) John Oates Memorial Award was created to recognize the significant contributions that volunteers across the country make to help young people develop their skills, as John Oates did for 40 years.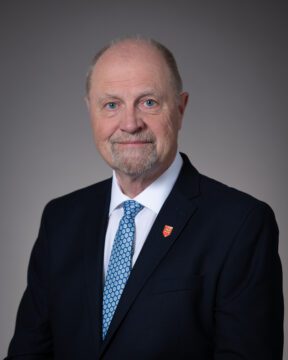 John was an educator and administrator for the College of North Atlantic. He believed that skills have the power to change the lives of individuals as well as communities. That passion brought him to serve on the board of directors for Skills Canada Newfoundland and Labrador and Skills/Compétences Canada, for 16 years. He served as Board President, both provincially and nationally, creating a lasting impact on Canadian youth from coast to coast to coast. John is also remembered for his warmth of character, kindness, thoughtfulness and generosity. 
After five years of serving as Canada's Official Delegate to WorldSkills International, John joined this organization as the Treasurer in 2022, where he continued his commitment to advancing the global skills movement. 
Individuals nominated must exemplify the kind of volunteer contribution demonstrated by John Oates. They will have given generously their time and effort; been strong advocates of the skills movement; have a firmly established record of selfless commitment; and be seen as a caring, giving individual that others look up to and admire. The candidates will have provided an extended period of service as a volunteer. The nominee's contributions will include a description of their role, impact, reach, engagement, challenges and inspiration. Award submissions may only be accepted through Member Organizations and the recipient is selected by Skills/Compétences Canada's Executive Committee.
Adrian Schut, an SCC Alumni, custom designed and built the award. Adrian is a long-time advocate for careers in the skilled trades, and has volunteered several years as a speaker and logistics manager at the Skills Canada National Competition. As a young man, he won gold at the Skills Canada National Competition, in Mobile Robotics, and then went on to represent Canada at the 2011 WorldSkills Competition, in London, where he won a Medallion of Excellence and placed 5th.
Adrian is currently the Director of Construction at Habitat for Humanity Greater Ottawa, where he oversees land development and construction of affordable housing projects. Adrian is a carpenter by training, and prior to joining Habitat, he owned and operated his own construction company, specializing in building custom homes as well as a variety of residential construction projects. He is also the owner of Canadian Innovations, a small CNC manufacturing company based in Almonte, ON, which creates unique promotional products, corporate gifts and custom awards, made with Canadian and reclaimed materials.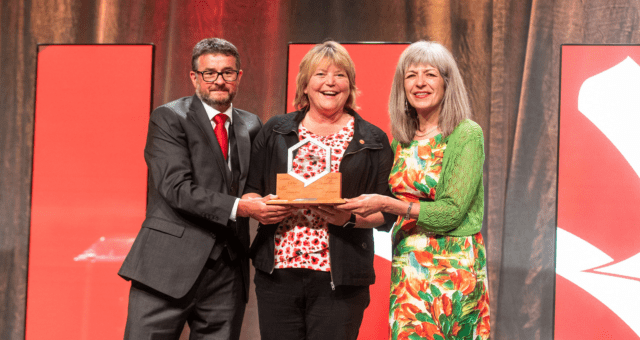 Sue LeFort was the first recipient of the First John Oates Memorial Award, in 2022.
Read her skills story below:
I have been involved with Skills/Compétences Canada (SCC) since 1999 and volunteered in many capacities including on the Provincial and National Board, in technical committees, as Workshop Manager for CNC Machining when SCC hosted the 2009 WorldSkills Competition, in Calgary, and in the training process for WorldSkills Team Canada from 2011 to 2019.  
Being the first recipient of the John Oates Memorial Award is truly an honour. I have admired John and his dedication and commitment to youth. At Skills/Compétences Canada we are like an extended family. John's humour and kindness is missed by many.
My advice to those considering getting involved with SCC is if your skills and experience align with SCC's values which includes commitment, camaraderie, integrity, and excellence, you should volunteer with my favourite group. To make a difference in your community, check out: www.skillscompetencescanada.com/en/volunteers/.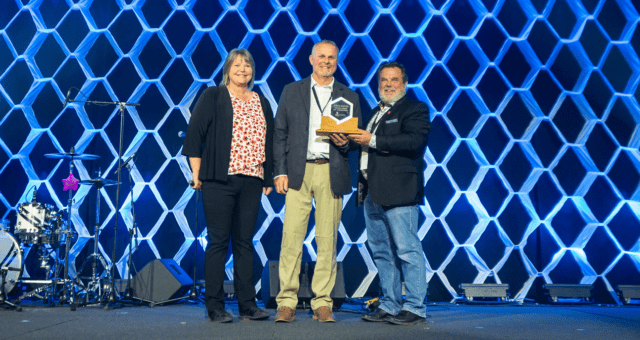 The John Oates Memorial Award is about recognizing a volunteer's significant contributions to the Skills movement in Canada.
Congratulations to the 2023 award winner, John Dalley, from Newfoundland and Labrador!