What are Skills for Success?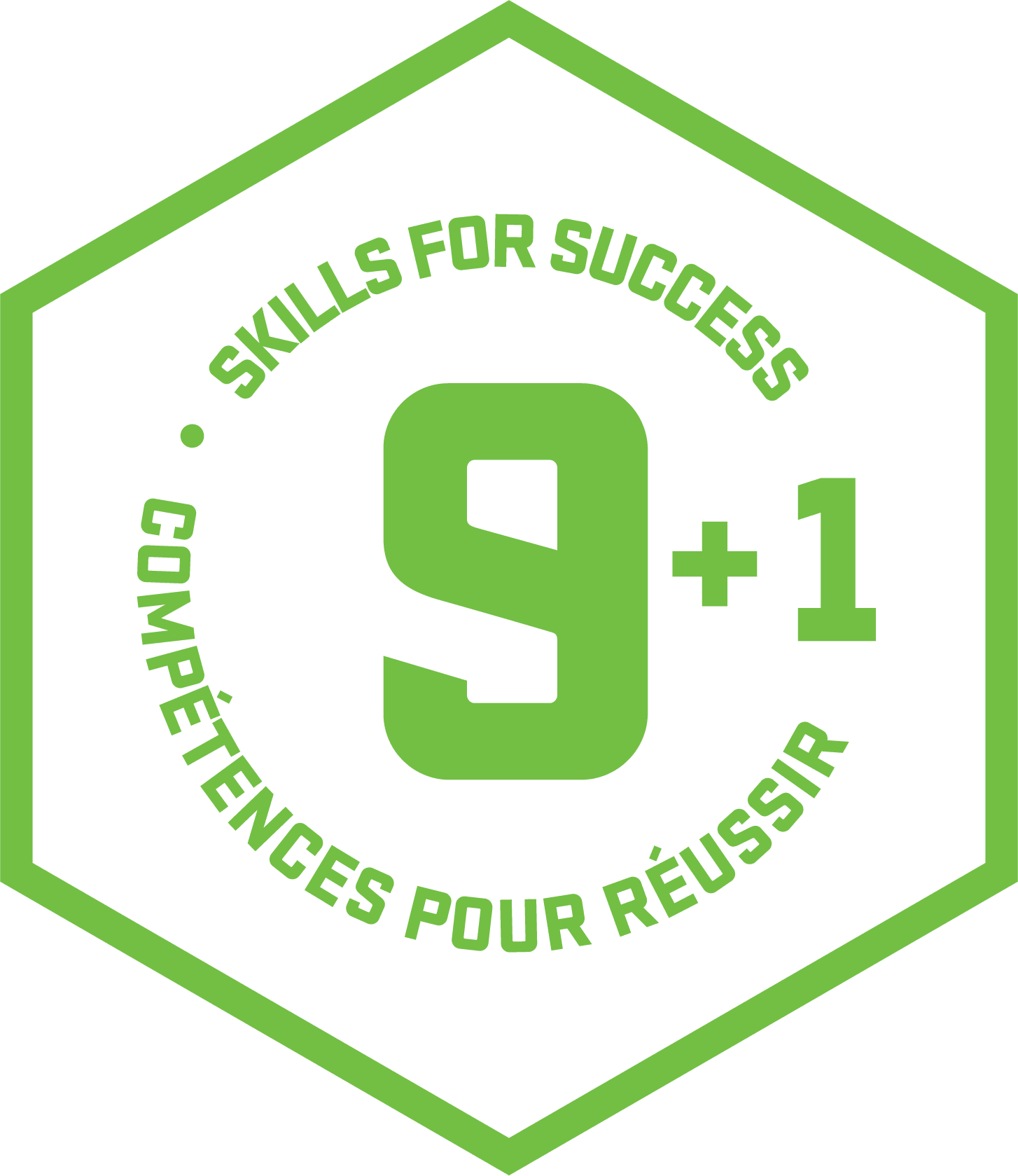 Skills for Success are skills that help you in a quickly changing world. Everyone benefits from having these skills. They help you to get a job, progress at your current job and change jobs. The skills also help you become an active member of your community and succeed in learning.
Learn more about the nine Skills for Success by watching the videos below.
Resources for Teachers
Wanting to explore skilled trades with your students? This section includes a number of classroom activities to get your students thinking about the skills required to perform a trade.
Skills for Success Work Ready Youth Program
The program is the latest Skills for Success tool of Skills/Competences Canada. It uses Skills for Success to help bridge the gap between the world of learning and the workplace.
Skills for Success at SCNC
One of the main highlights of the two-day competition is Skills for Success. Students and guests engaged in hands-on challenges, presentations, and interactive activities intended to increase their awareness of how to recognize the Skills for Success in any given trade or technology career. Discover your Skills for Success! Virtually all spectators say Skills for Success are important for those in skilled trade and technology occupations. Nearly 9 in 10 (86%) respondents say these skills are "very important".

Skills for Success Forum
From the Classroom to the Workplace 
The Skills for Success Forum (formerly Essential Skills Forum) served as an opportunity to bring education and industry together to discuss the skills gap as it relates to the importance of educating youth on the nine Skills for Success and how they relate to the skilled trade and technology occupations. This free half-day conference enabled attendees to participate in interactive sessions that encourage open dialogue amongst many stakeholder groups.
Let's Learn from each other! Start making a difference today. 
Skills for Success Youth Assembly
Held in conjunction with the Skills Canada National Competition, the Skills for Success Youth Assembly (formerly Essential Skills Youth Forum) provides a venue for young adults, aged 18-22, to discuss current trends in skilled trades and technology.
The goal is to gather recommendations–from the voices at the table, who represent various regions across the country–on how to improve SCC activities. Conversations are guided by predetermined criteria and vary from year to year. Results from the Assembly mould a blueprint for SCC's and its member organizations' steps forward, allowing them to more effectively reflect today's youth and the current trades and technologies landscape.
The SFSYA is more than just a one-time platform for dialogue; it becomes a think tank of talented youth talking about those engaged in trades and technologies in Canada.
The Assembly has a lasting legacy–it sparks networking opportunities where strong relationships are formed and serves as a space where leadership potential is unveiled.
For more information, contact Marisa Sosa, Senior Program Manager, at marisas@skillscanada.com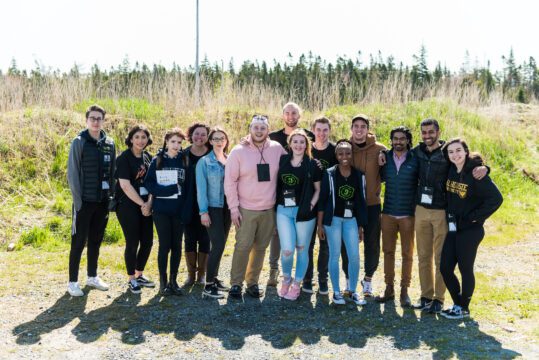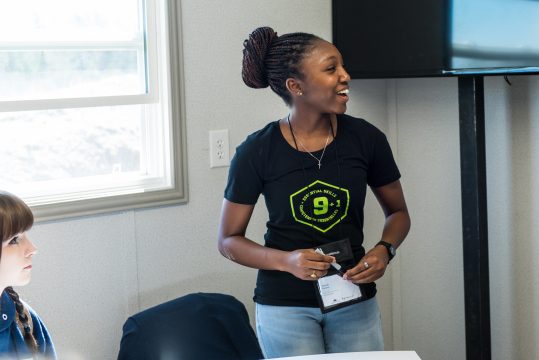 Let's Talk Skills for Success
This live, national webcast was hosted on-site during the Skills Canada National Competition. A series of guests discussed the importance of Skills for Success in their respective industries. Celebrity guests spoke about their experiences with the Essential Skills and our very own Team Canada Alumni 2017 discussed how they used Skills for Success during competition.

Skills for Success Stage
This year's exciting lineup included fun, interactive demonstrations from such SCC partners as UA Canada, Nova Scotia Community College, RV Careers, J.D. Irving, Nova Scotia Department of Early Education and Childhood Development, and HGTV celebrities Sebastian Clovis and Kate Campbell, and MasterChef Canada contestant Andy Hay.
In 2019 the Essential Skills Stage (now the Skills for Success Stage) featured 30-minute interactive demonstrations where organizations, associations and colleges show what it takes to work in their sectors while highlighting the Essential Skills theme: Continuous Learning, bridging the gap between the classroom and the Workplace with Essential Skills. See all the videos on our YouTube Channel.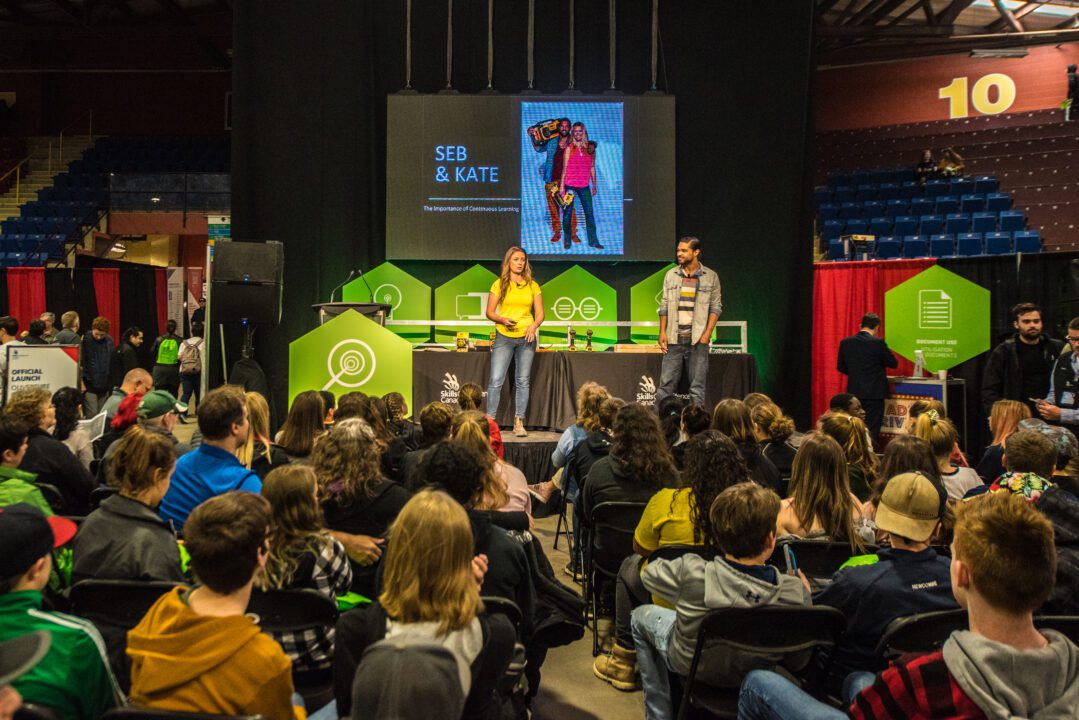 Skills for Success Passport: Try-A-Trade® and Technology Activities
These activities enable visitors to put their skills to the test and get a feel for the trades. Visitors complete a variety of trade and technology related projects, including bricklaying, electrical wiring, graphic design, cooking, and many more. In several instances, visitors can bring home a product that they created with their own hands. Students are encouraged to complete their Skills for Succcess passport, where they identify the Skills for Success used at various Try-a-Trade® and Technology activities. Submitted passports are eligible to win a prize.