About the Let's Talk Careers Competition:
Fall Competition: Oct. 30 - Dec. 8, 2023
Skills/Compétences Canada has partnered with Let's Talk Science, Engineers Canada and ChatterHigh to offer an exciting opportunity to engage students in career discovery and exploration. The ChatterHigh platform is offering students the opportunity to discover careers in the skilled trades and technologies while having fun!
Students from across Canada will have the opportunity to answer a 10 question quiz each day to earn points towards their personal leaderboards and their school. These quizzes allow them to explore thousands of career options that they may not have been exposed to. The schools with the highest ranking at the end of each round will win a cash prize, and the students who answered the most questions right in the time period will also win personal cash bursaries! There are $32,500 in cash prizes available to be won!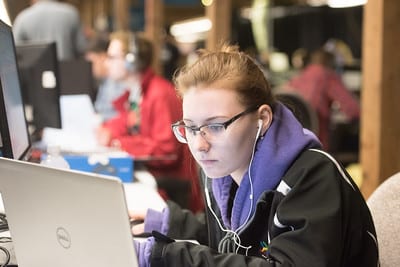 Earn cash prizes by discovering new career paths!
Sign up for the Let's Talk Careers Competition!