Skills/Compétences Canada (SCC) and Stanley Black & Decker have been in partnership since 2011. DeWALT Stanley has shown great support by providing Stanley hand tools and DeWALT power tools for competitor use at the Skills Canada National Competition (SCNC), for 14 Skill Areas.  
Following SCNC, the tools used during the event are donated to eligible schools in the province in which SCNC is held, through the DeWALT Stanley Tool Enhancement Program. This valuable tool collection is distributed to chosen schools through an application process. The tool package includes a variety of Stanley hand tools and DeWALT power tools such as cordless power tools, miter saws, scroll saws, and accessories. Five local schools have annually received equipment since the inception of this partnership. The Tool Enhancement Program has proven to be a lasting legacy for the provinces in which the Skills Canada National Competition is hosted. This partnership continues to grow and benefit young Canadian tradespeople. 
Teacher Testimonials 
"I would like to thank DeWalt Stanley and Skills Canada for their very generous donation of tools for the students of Breton Education Centre. These tools are not only giving our students more experience in the trades but also the confidence to pursue a possible future career in skilled trades. To date, our students have completed a greenhouse here on the property of our school. This project would not have been possible without the use of DeWalt Stanley tools. This greenhouse is a very special project for our students. The building process allowed our students to gain valuable carpentry experience."
– Scott Timmons, Breton Education Centre Teacher, Nova Scotia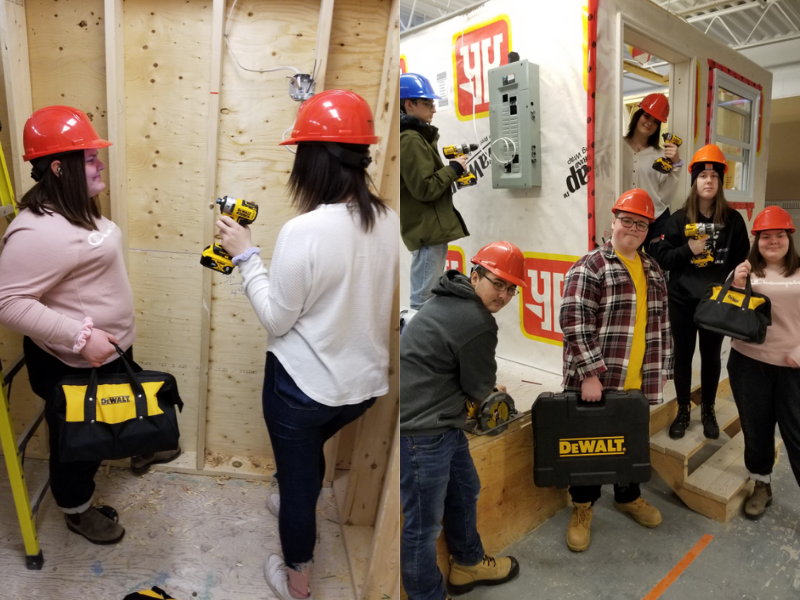 "The 7 and 8 grade students are so excited and ready to get started with the DeWalt Stanley tools that were awarded to us at the Skills Canada National Competition! Not only Georges P. Vanier, but the rest of the Fall River community is excited for the students to get going with these tools. It will fit perfectly into the new pilot program/curriculum that our school is rolling out. The positive reactions of this were felt throughout the Twitter-verse as we posted about our good fortune! A final shout out and thank you to DeWalt Stanley for giving our students here at Vanier this amazing opportunity to experience the world of skilled trades. Thank you for opening this door to our nearly four hundred students!" 
-Georges P. Vanier Jr. High Fall River, Nova Scotia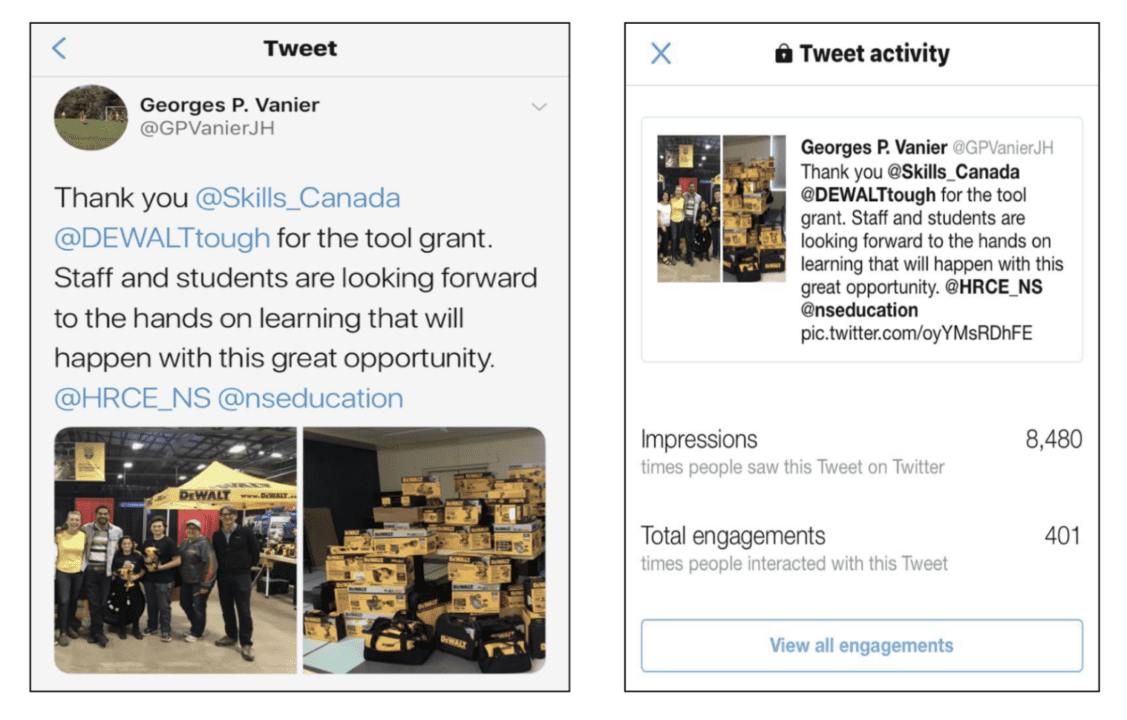 Click here for more information on this program and to read additional testimonials.