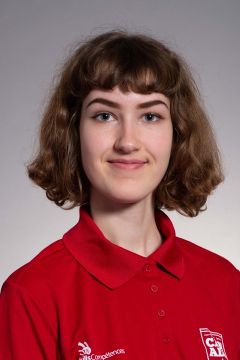 Skill: Fashion Technology
School: École des métiers des Faubourgs de Montréal
Employer: N/A
Hometown: Montréal, QC
Age: 19
Biography
I decided to choose a skilled trade because I wanted to be able to work with my hands. In addition, I have always been interested in fashion, which is a field with room for creativity. Someday I would love to be working in high fashion.
I got involved in skills competitions when some of my teachers talked about them and asked if I would like to participate. Having a chance to qualify as a WorldSkills Team Canada 2019 Prospect and potentially compete at WorldSkills Kazan 2019 is an unbelievable opportunity!
Interesting Fact
Thinking of people who have inspired me, in terms of fashion, I would say it is Thierry Mugler, whose unique and iconic creations always encourage me to exceed my goals.
Essential Skills
Problem solving has been the most important Essential Skill during my training and in Skills Competitions. It is important to be able to stay calm, not panic, and find a solution to any problem during a competition
Please note the following articles, social media posts, television news segments/radio interviews were originally conducting or produced in French.