NOTICE OF CANCELLATION: Skills Canada National Competition 2020
It is with great regret that due to the uncertainty of the Coronavirus (COVID-19) situation, we are announcing the cancellation of the 2020 Skills Canada National Competition that was scheduled from May 27 to 30 in Vancouver.
After much discussion with our Provincial/Territorial member organizations, stakeholders and taking guidance from our public health authorities, we felt it was prudent to cancel the event. The health and safety of our student participants, spectators, volunteers, partners and staff are paramount and we did not feel we could deliver an event that would meet the current Coronavirus (COVID-19) guidelines provided by Canada's public health authorities.
We look forward to working with our many partners and stakeholders to continue to offer activities in the future that inform Canadian youth about the many opportunities in skilled trade and technology careers.
In place of SCNC2020, Skills/Compétences Canada hosted A Digital Experience of Skills to bring many of the elements visitors could have enjoyed onsite into digital, video format. Find the FULL AGENDA HERE and FULL RECAP HERE.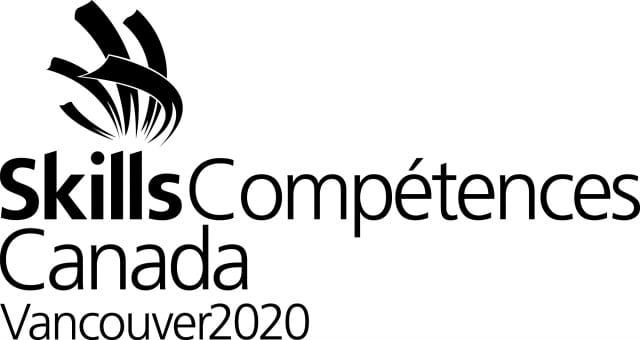 Save the date for the 26th Skills Canada National Competition!
Vancouver Convention Centre
May 28 – 29, 2020
Through SCNC, Skills/Compétences Canada promotes skilled trade and technology careers to Canadian youth. The Skills Canada National Competition is our flagship event and is an ideal way to connect with students and apprentices!
Highlights:
Approximately 7,500 student visitors
Over 50 Try-A-Trade® and Technology activities
Over 40 skill competitions representing six sectors: Construction; Employment; Information Technology; Manufacturing and Engineering; Transportation; Service
Over 550 secondary and post secondary competitors from across Canada
HGTV celebrities Kate Campbell and Sebastian Clovis will be on site
Tie-in to the importance of the nine Essential Skills in the skilled trades and technologies
Essential Skills stage: partners can highlight their trade or technology through interactive demonstrations during the two days of competition
Dedicated "Career Zone" where over 60 industry partners will demonstrate their brand or trade through interactive activities with visitors
VIP networking events attended by corporate sponsors, educators, national and provincial industry partners, labour and government stakeholders
Selection year for WorldSkills Team Canada 2021 to compete at the WorldSkills Competition being held in Shanghai, China
Young Women in Construction Conference, hosted by Presenting Sponsor UA Canada: An informative, interactive event that will include panel discussions with experienced mentors about the vast opportunities in the construction trades that are available to young women
Indigenous Showcase, hosted by the BC Construction Foundation, who is partnering with communities and organizations across the country to deliver workshops that will increase awareness and participation of Indigenous youth in the skilled trades
Skills/Compétences Canada invites you to be a part of our Competition as an Exhibitor. Register now!
Over 60 of Canada's top employers, associations, labour groups, training institutes and government partners will comprise the Career Zone with exhibit booths and interactive activities for all attendees.
Included in each 10' x 10' exhibit space:
One (1) skirted 6' table
Two (2) folding chairs
One (1) 110V electrical outlet
Three (3) foot side drape and eight (8) foot back drape
Lunch on Competition days
Access to Opening and Closing Ceremonies and the hospitality suite
Additional Partnership Opportunities
Young Women In Construction Conference: Hosted by UA Canada
Young Women in Construction Conference Information
Essential Skills