REGISTRATION IS NOW OPEN FOR THE SKILLS CANADA NATIONAL COMPETITION MAY 28 AND MAY 29:
SCHOOL GROUP REGISTRATION WILL CLOSE ON MAY 17, 2019
TRAVEL ASSISTANCE AVAILABLE HERE
The Skills Canada National Competition (SCNC) is a great opportunity for students to learn about skilled trades and technology careers through hands on activities and inspiring presentations.
There are many interesting and lucrative careers in the trades and technologies on which the Canadian economy depends. In fact, many of these jobs are in high demand!
Exposing students to these opportunities early on is a key factor in broadening their career prospects and ensuring they understand the importance of acquiring Essential Skills while in school.
Event Highlights
Free event: open to the public on competition days (May 28 and May 29)
Thousands of student visitors and spectators
Over 40 competitions, representing six sectors
Over 550 competitors from across Canada
Industry celebrities will be on site
Essential Skills Stage – interactive demonstrations by various stakeholder groups and celebrities designed to highlight the importance of Essential Skills.
Dedicated "Career Zone" featuring exhibitors and sponsored Try-A-Trade® and Technology activities
Over 50 Try-A-Trade® and Technology activities: visitors put their skills to the test and get a feel for the trades, such as bricklaying, electrical wiring and cooking.
SCNC student visitors' testimonies
"It was more interesting than what I had imagined and I now am thinking of possible options for the future"

"It is interesting and it gave me choices of things I had never thought were possible and some things I had never seen"
We hope you can join us!
Register your school visit online today!
Both Ambassatours and Stock Transportation are offering special rates if your school is attending the Skills Canada National Competition.
To contact and/or book your transportation through Ambassatours, you may request a quote here. Ambassatours is pleased to offer a 10% discount for attending our event. For further information, please contact;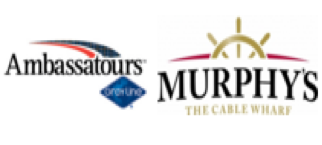 Andrew Dart, Senior Sales Manager 
Direct: 902.423.5738  |  Mobile: 902.499.8560  |   Fax: 902.423.5522
Email: adart@ambassatours.com
Websites: www.ambassatours.com  |   www.mtcw.ca
Address: 6575 Bayne St., Halifax, NS  B3K 2V6
Stock Transportation is also pleased to offer discounted rates for travel to the event. Please contact them directly at (902) 481-8400 or book online at hrce.mybusplanner.ca to secure your transportation requirements.

CAMPUS ACCOMMODATIONS
Skills Canada (SCNC) 2019
May 27-30, 2019
Dalhousie offers traditional and suite-style residence accommodations with amenities you'll want and low nightly rates you won't believe – so you can save for the things you really love in Halifax.
Individual Reservations
When making your reservation, please use promotional code SCNC19. Reservations are accepted via:
Website: http://stay.dal.ca/
E-Mail: stay@dal.ca
Phone: 902.494.8840 or 1.855.DAL.STAY
Please note that rooms will be available online until April 27, 2019. After this time, reservations will be accepted based on availability. Please contact us via phone or email to make your reservation.
Group Reservations
Booking more than 10 rooms? Contact Natalie Gibbs via 902.494.8876 or natalie.gibbs@dal.ca.