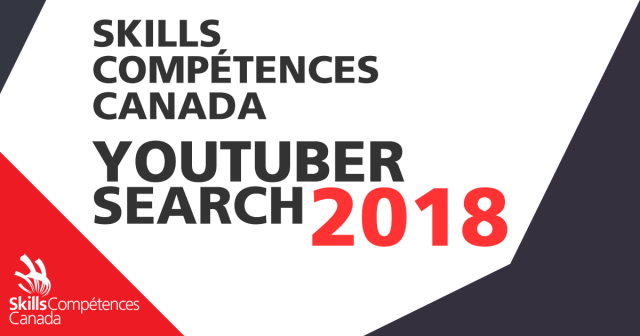 We are looking for a young Canadian with original ideas to share the amazing realm of skilled trades and technologies with our audiences! The successful candidate will work closely with our partners, get to try all types of trades and technologies and be live on location for Skills Canada's flagship event #SCNC2018.
We are looking for someone who can execute these YouTube videos from beginning to end, independently under strict and sometimes tight deadlines. We need someone who is creative and a self-starter. We want your fresh ideas!
To apply: please send an email of 1,000 words or less telling us why we should pick you, along with your YouTube account link to bradleyt@skillscanada.com
Finalist will be asked to create a 4-6 page proposal outlining your ideas for content for this project over the next year.
Financial compensation will be discussed with the successful candidate.
Deadline: March 20, 2018
Good luck!